School Field Trips & Resources
See area history through a whole new lens
Book a School or Camp Field Trip!
Schools teaching grades 3rd-12th and camps for ages 7 and up are welcome to visit the Jupiter Inlet Lighthouse & Museum! Field trips are offered Tuesdays thru Fridays from 10:00 am – 11:30 am. Cost of our school field trips are $4.00 per person, including both students and adults. Please review our Pre-Visit Teacher Packet to learn more about what you can expect during your field trip! Contact us for more information or if you have questions regarding School Field Trips. Please note that children must be a minimum of 48″ tall to climb the Lighthouse.
5,000 Years of Florida History
Grade 4 – In Person
Curriculum connections: SS.4.A.2.1, SS.4.A.3.2, SS.4.A.3.8, SS.4.A.4.2, SS.4.G.1.2, SC.4.E.6.3, ELA.4.V.1.3, LAFS.4.L.3.6, LAFS. 4.SL.1.2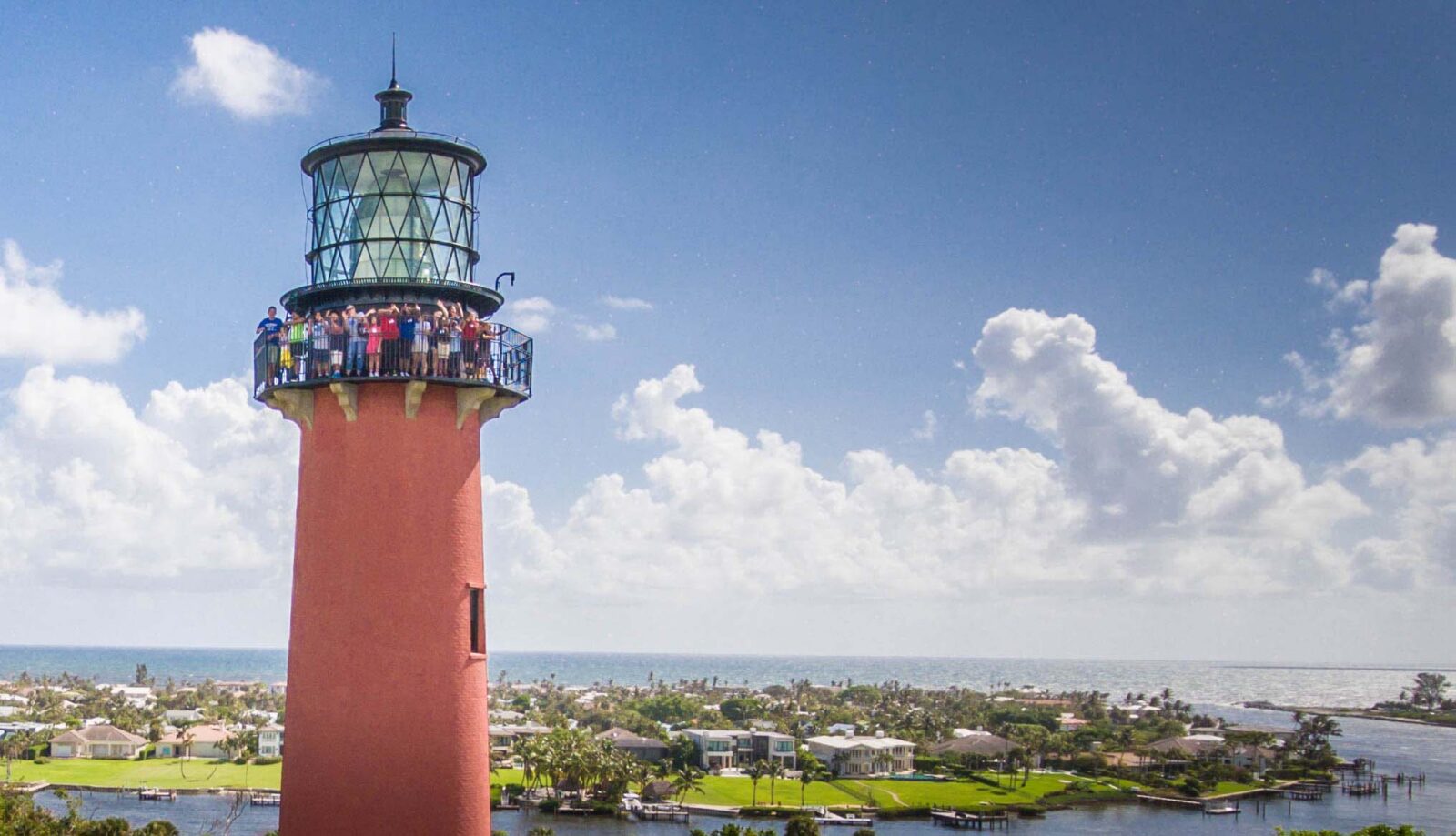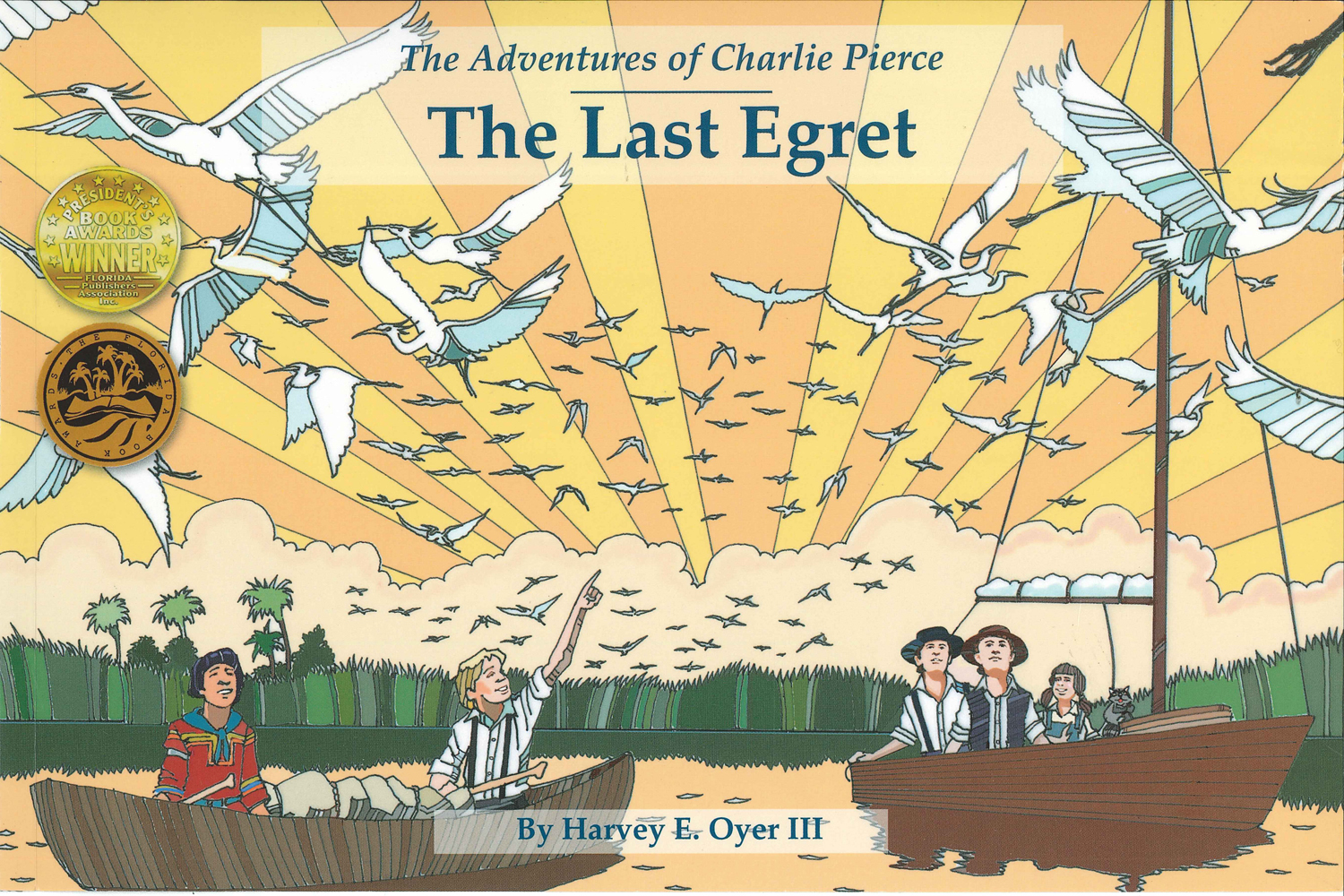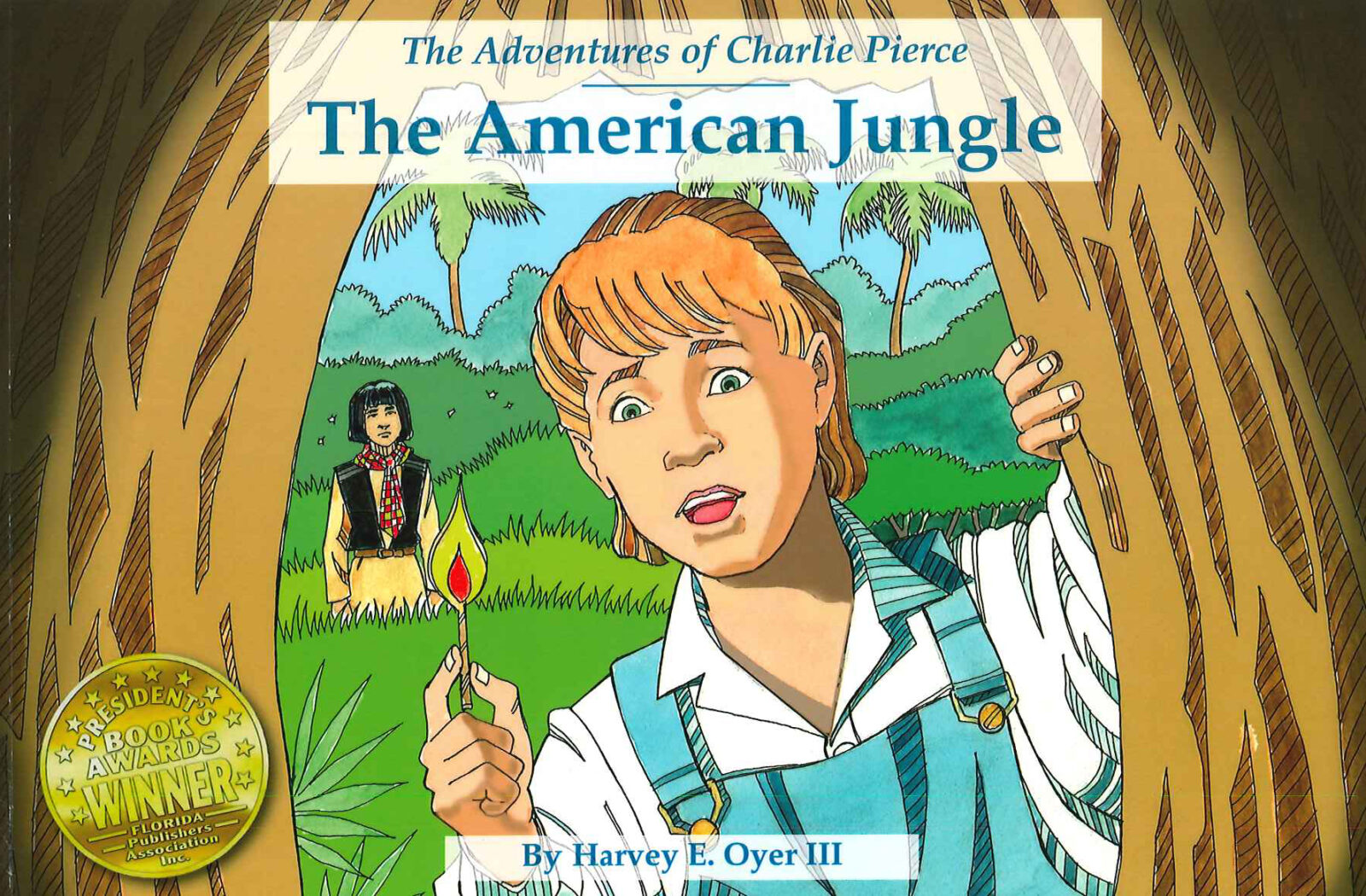 Lighthouse Homeschool Mornings…coming in 2023!
Enjoy Lighthouse Homeschool Mornings at the Jupiter Inlet Lighthouse & Museum! The program is offered on the first Thursday of every month from February through May, 2023 and September through January 2024, from 10:00 am – 1:00 pm.
During Lighthouse Homeschool Mornings, students will explore 3 activity stations on the Lighthouse grounds. Every Homeschool Morning will focus on a different theme. Students can expect to flex their Social Studies, English Language Arts, Science, and art-making skills through a combination of self-guided activities and activities guided by staff and volunteers. Homeschool students and their families can visit the Jupiter Lighthouse and children must be at least 48″ tall to climb the Lighthouse! Children who do not meet this height requirement can still participate in all Homeschool Morning activities. Pre-registration and fee required. Check our calendar to see what's coming up and register.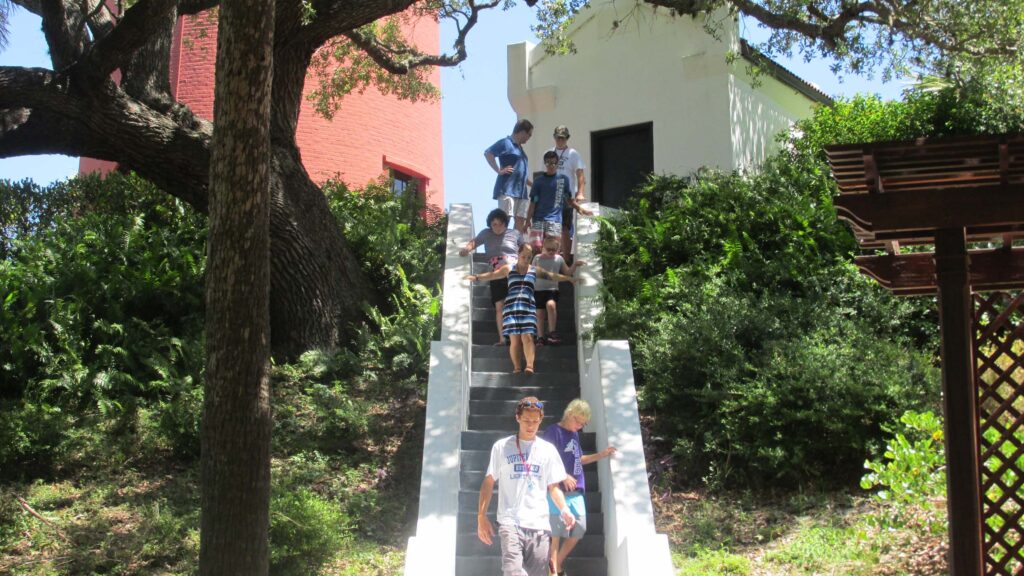 Lighthouse Story Time
Join us outdoors under the shade of the Seminole Chickee every third Saturday of the month! Dive into exciting stories about lighthouses, Florida history, and local plants & animals! This program is ideal for children ages 8 and under. Children will receive a take-home activity each month! Check our
calendar to see what's coming up and register.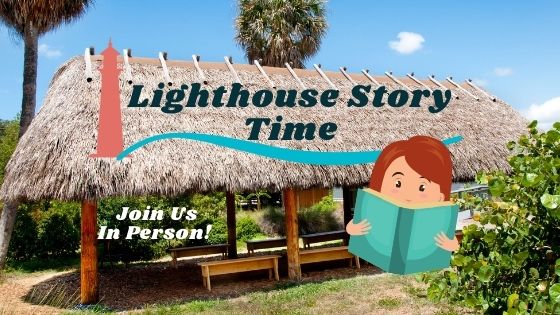 High School Educational Opportunities
High schoolers ages 15 and older can volunteer year-round at the Lighthouse on weekends! As a volunteer, high schoolers will learn the history of the Jupiter region and be trained to provide general tours, specialized tours, act as greeters at the entrance, and ensure that visitors climb the Lighthouse safely. High school volunteers can expect to complete 100 hours throughout the year and can receive community service hour credit for school. Please contact us if you are interested in volunteering.
The Jupiter Lighthouse also provides paid summer internships! Applications are required and you can contact us if you are interested in an internship.
Virtual Lighthouse Tour with Charlie Pierce
For Your Field Trip
Download our free smartphone app Jupiter Lighthouse Tours available for Apple and Android technology. There you will find a "Kids Tour with Charlie Pierce" for students to experience the lighthouse grounds virtually. This tour lasts 30 minutes.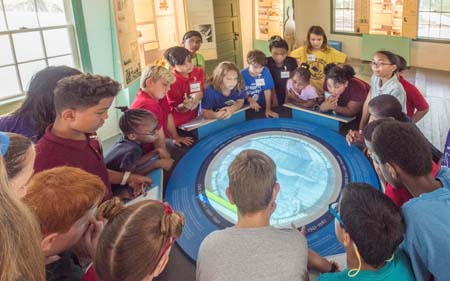 Onsite ADA Accessible Restroom Facilities
There are restrooms located near the admissions & gift shop facility. THERE ARE NO RESTROOMS NEXT TO THE LIGHTHOUSE. Please use the restroom before going out to tour the lighthouse. 
Indoor & Outdoor Exhibits
The Tindall Pioneer Home and Keeper's Workshop exhibits are indoors and air-conditioned. The Lighthouse, Seminole Chickee, Tindall Pioneer Homestead (grounds area) and Lighthouse Deck area are outdoors and exposed to weather. The museum building exhibit Five Thousand Years on the Loxahatchee is currently closed in preparation for US 1 Bridge construction.

The Jupiter Inlet Lighthouse & Museum is operated by the Loxahatchee River Historical Society, managing partner in the Jupiter Inlet Lighthouse Outstanding Natural Area.
Sign Up For Our Email Newsletter