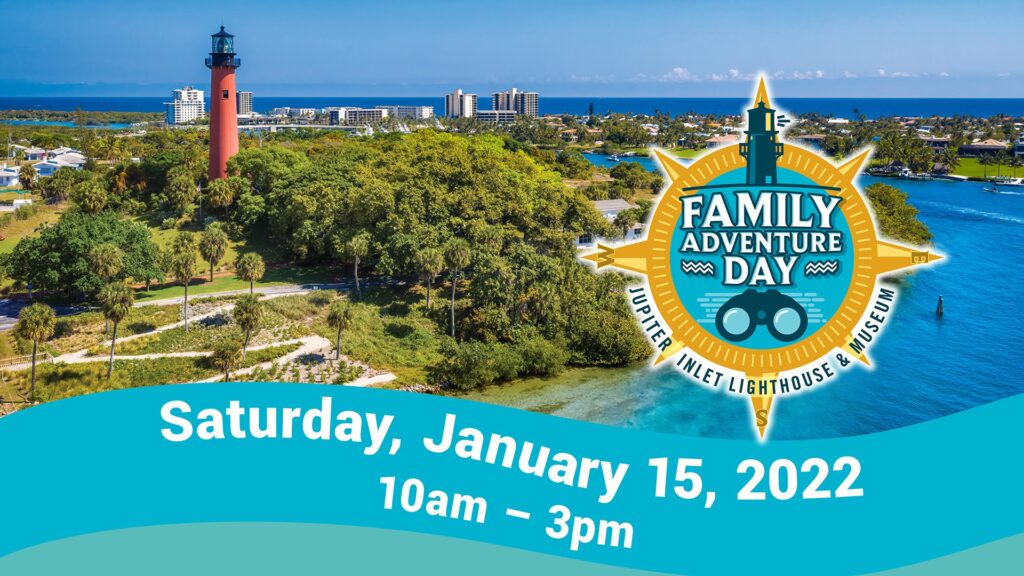 Family Adventure Day
Life on the Loxahatchee River!
Saturday, January 15, 2022
10 am – 3 pm
Our General Admission/Event Day is Now SOLD OUT!!
Rain/Shine event. No refunds.
Life On the Loxahatchee River 
Experience your own adventure along the Loxahatchee River at this year's Family Adventure Day! Each child will receive a Family Adventure Day explorer bag to begin their fun and discovery of the historic grounds around the Jupiter Inlet Lighthouse. Follow the clues to solve your History Mystery Hunt and claim your prize! This year's Family Adventure Day offers an educationally entertaining way to explore our 'History Shaped By Nature' with your whole family.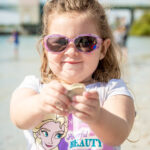 Activites
Adventures await you at Family Adventure Day…
Show Me More!
Included in your Explorer Bag is a History Mystery Hunt! You'll need to follow the clues and instructions to complete the hunt and claim your prize! You'll receive an activity booklet from the Ah-Tah-Thi-Ki Museum, coloring pages from The Adventures of Charlie Pierce books, pencil and a set of crayons and more goodies to take home when you solve certain clues! Each clue will help you spell out a mystery word that, once discovered, will earn you an official Family Adventure Day pin!
What's available at the site? Families will be able to visit the Museum, Lighthouse, Tindall Pioneer Homestead, Keeper's Workshop, and historic grounds with special photo spots. Families can also discover the nature trails of the Jupiter Inlet Lighthouse Outstanding Natural Area and receive a Jr. Park Ranger Booklets provided by the Bureau of Land Management.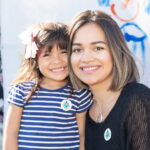 Things to Know
Make your day all about the FUN….
Show Me More!
W RECOMMEND SAFETY: masks in all indoor locations, hand sanitizer and social distancing should be observed between other individuals or family groups. WEATHER: weather appropriate clothing, sunscreen, sun hats. LIGHTHOUSE CLIMBS: children must be a minimum of 48″ tall to climb, and be accompanied by an adult. Lighthouse climbers will be sent up in samll groups. LEAVE AT HOME: Pets, coolers, food & drink, tripods & selfie sticks. Pre-registration timed-ticket purchase is required.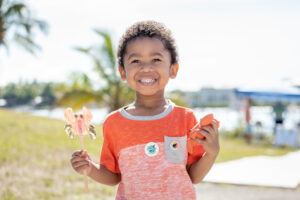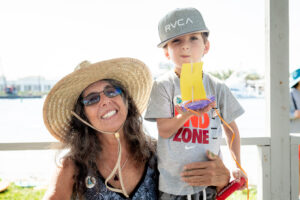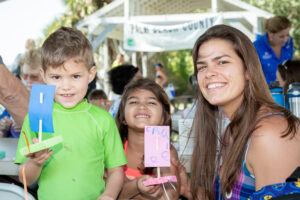 Modica Family and The Joe Namath Foundation
This activity is conducted under permit from the Bureau of Land Management (BLM) and occurs all or in part on public lands administered by the BLM within the Jupiter Inlet Lighthouse Outstanding Natural Area.

The Jupiter Inlet Lighthouse & Museum is operated by the Loxahatchee River Historical Society, managing partner in the Jupiter Inlet Lighthouse Outstanding Natural Area.
Sign Up For Our Email Newsletter