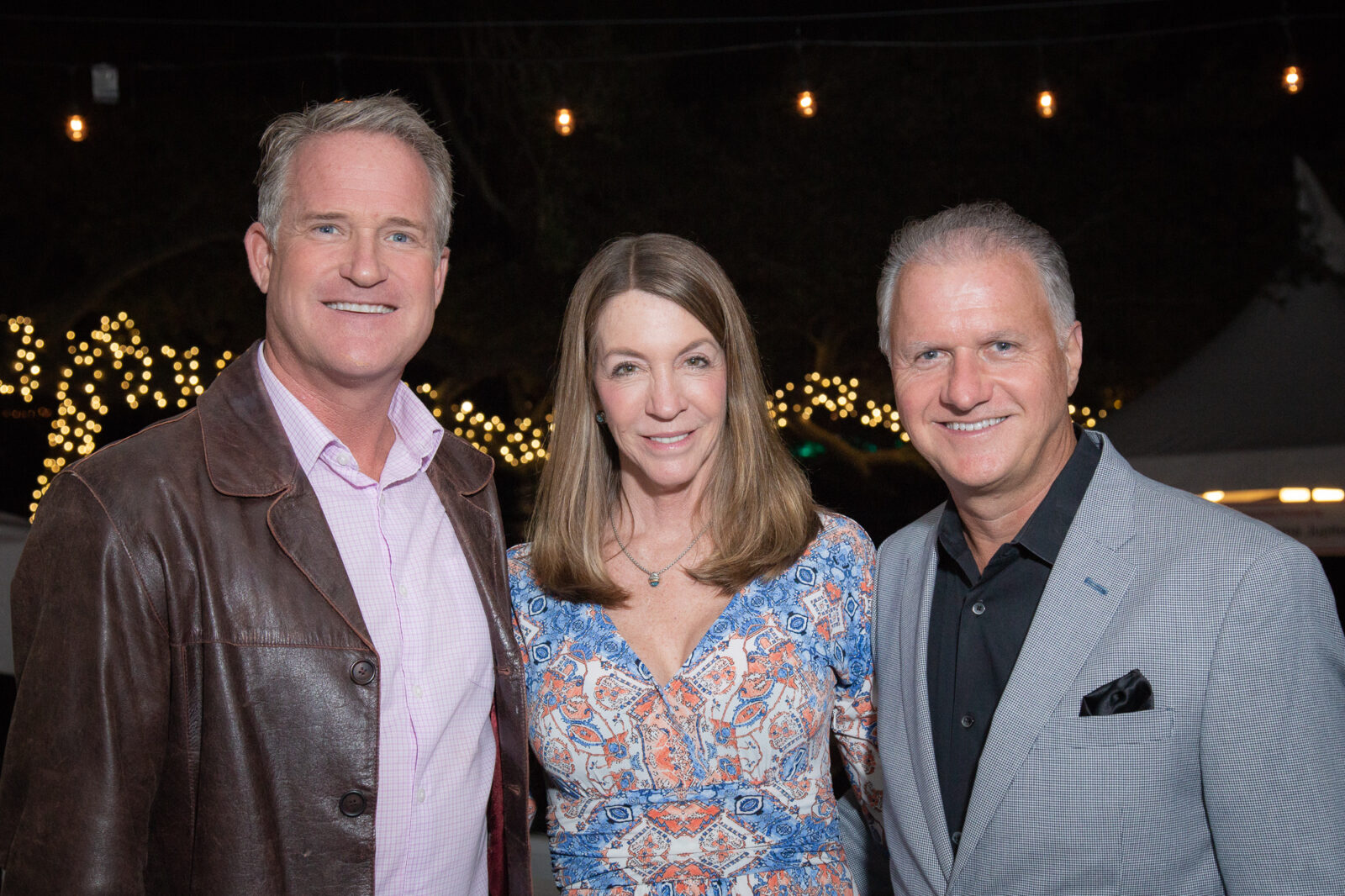 Next Rendezvous At the Light: November 23, 2019
HOORAH! Thanks for joining us and welcome to the Lighthouse family. 
Over 650 people attended Rendezvous At The Light this past Saturday making it our most successful fundraiser yet. We could not have made such magic without all the amazing support from our community. 
Over 100 organizations and individuals contributed to the silent auction. 
13 of the most hip local restaurants contributed fantastic bites, they included: Bolay, Buco Kitchen & Bar, Burger Shack, Corner Café & Brewery, Dune Dog Café, Little Moir's Foodshack, Leftovers Café, Lynora's, Nick & Johnny's, Locanda Rustica, Lou's Bar & Grill, McCarthy's Pub, Old Florida Bar & Grill, Tommy Bahama and the Lighthouse Diner. 
Drinks were provided by the following underwriters: Carmines Trattoria, Cooper's Hawk, Constellation Brands, Oceana Coffee, Southern Glazier's Wine & Spirits, Lina's Crema Di Limoncello. 
Thanks again to the amazing, and fun, Steve Weagle, Chief Meteorologist at WPTV who served as emcee for the event. 

We look forward to next year Saturday, Nov. 23, 2019- THANK YOU FOR YOUR SUPPORT!

Thank you to Corporate Partner
GOLD
Joseph C. Kempe Professional Association
Attorneys and Counselors at Law
2018 Restaurants and Beverage Sponsors
Committee
Honorary Event Chair: Margaret Pearson (pictured)
Event Chair: Lori Houchin email
Restaurants: Art Murphy email
Beer & Wine: Sylvia Isaacs email
Silent Auction: Brie Hamma email,  Carola Rathke
Members: Lynn Stockford, John Hamma Staff: Belle Forino, Amanda Dixon
2017-2018 Rendezvous Memories
The Loxahatchee River Historical Society is an independent nonprofit membership organization with 501(c)(3) federal tax-exempt status. The Society is registered with the Florida Department of Agriculture & Consumer Services as #CH3759. The Society does not employ or receive services of any professional solicitor. All contributions made to the Society are used exclusively and entirely for Society services, programs and operation.
A COPY OF THE OFFICIAL REGISTRATION AND FINANCIAL INFORMATION MAY BE OBTAINED FROM THE DIVISION OF CONSUMER SERVICES BY CALLING TOLL-FREE (800-435-7352) WITHIN THE STATE. REGISTRATION DOES NOT IMPLY ENDORSEMENT, APPROVAL, OR RECOMMENDATION BY THE STATE.

The Jupiter Inlet Lighthouse & Museum is operated by the Loxahatchee River Historical Society, managing partner in the Jupiter Inlet Lighthouse Outstanding Natural Area.
Sign Up For Our Email Newsletter