About Us
Shining a light on Jupiter's maritime history
The Jupiter Inlet Lighthouse & Museum is operated by the Loxahatchee River Historical Society, Inc., a 501(c)3 nonprofit organization incorporated in 1972. We opened our first Lighthouse Museum just one year later in 1973. Through a long-term lease with the U.S. Coast Guard, the Society has served as the Lighthouse Operations Manager since 1994.
The Society is proud to be a managing partner in the 120-acre Jupiter Inlet Lighthouse Outstanding Natural Area, a unit of our country's beautiful National Conservation Lands.
Our Mission
As stewards of the Jupiter Inlet Lighthouse & Museum and a partner in the National Conservation Lands, the Loxahatchee River Historical Society preserves and interprets the dynamic history, ancient cultural heritage and sensitive natural systems of the Jupiter Inlet Lighthouse Outstanding Natural Area and the Loxahatchee River region.
Join Our Team
The Jupiter Inlet Lighthouse & Museum is an Equal Opportunity Employer. Available openings are listed below individually. To apply for a position, email your letter of interest and resume to jobs@jupiterlighthouse.org. Phone calls will not be accepted.
Part-Time Position
Weekend Maintenance
Full-Time Position
No open positions are available at this time.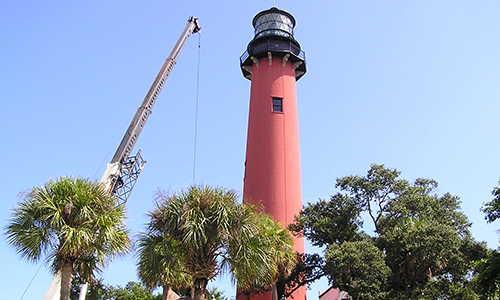 Preservation
The Society is responsible for the restoration and maintenance of the historic 1860 Jupiter Inlet Lighthouse & Oil House, 1892 George Washington Tindall House, 1929 Lighthouse Keeper's Workshop and the 1940 WII Naval Housing Building housing our museum exhibit (exhibit currently closed for US 1 Bridge construction.) We develop and maintain the public grounds and pathways, focusing on native Florida landscaping. Our museum archives/collection conserves photographs, documents, maps, books, artifacts and furniture for display and research.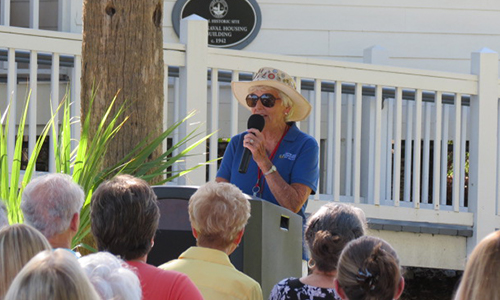 Education
We offer learning opportunities through guided tours, interior and exterior museum exhibits, all-age programming, outreach presentations, approved school field trips and curriculum. Our goal is to engage with and connect visitors of all ages to over 5,000-years of astounding history and the spectacular nature of the Jupiter Inlet.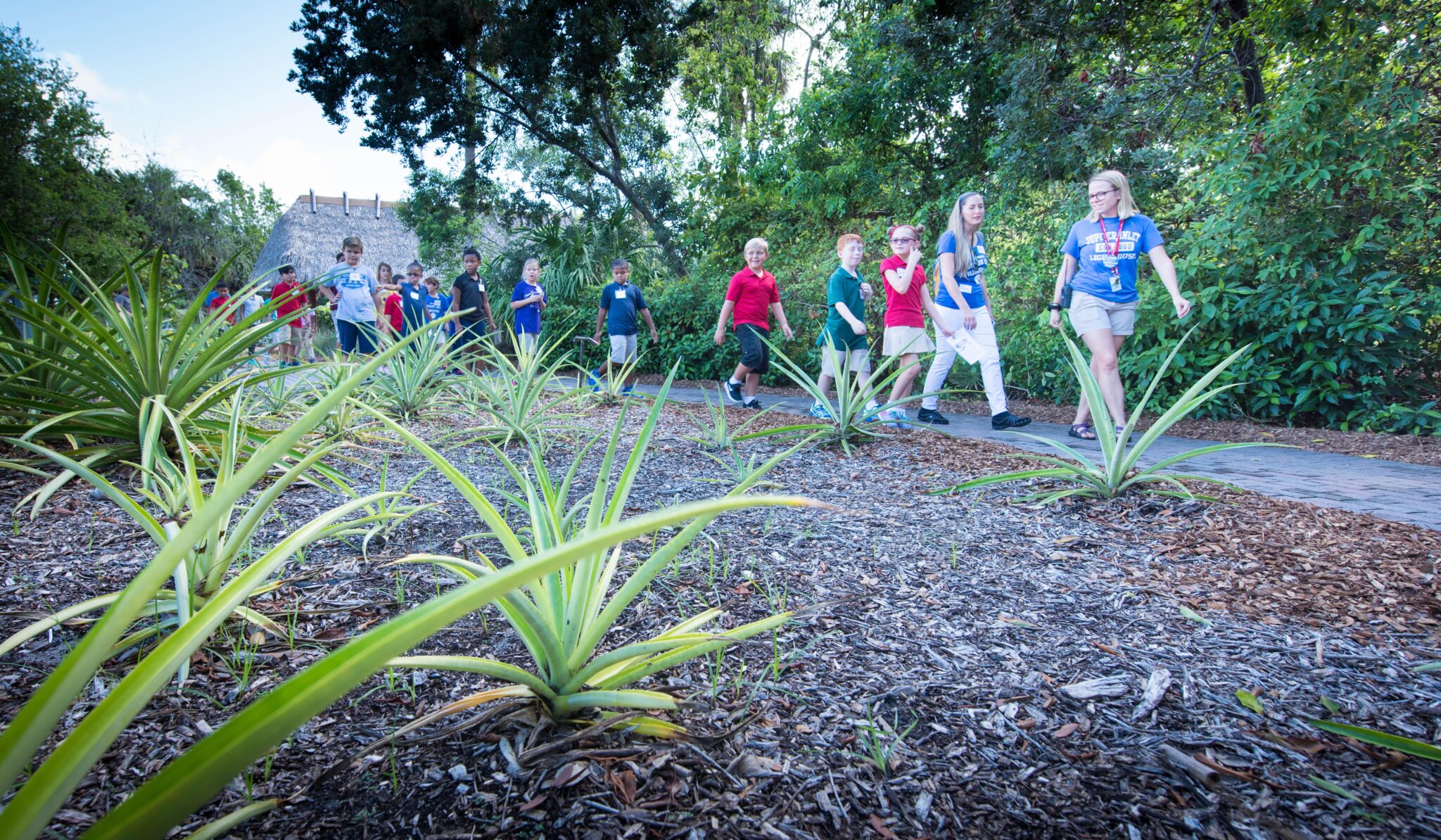 Operation
Our award-winning Staff and Volunteers provide tours, visitor services, programming and educational experiences to over 80,000 annual visitors.
Quick FAQ Overview
Our Funding
The work of the Society, funded through admissions, memberships, donations, partnerships and grants, special events and gift shop sales, has built a solid foundation for the next stage of our growth. Our vision to create a world-class eco-heritage destination showcasing our multi-faceted history is being realized and is making a lasting impression on visitors from all over the globe. The historic and serenely beautiful Jupiter Inlet Lighthouse & Museum is a source of civic pride and a rich educational beacon for our state.
Community support is essential! We invite you to join us in this important and exciting endeavor.
2023 Board of Directors
Lori Houchin  |  Board Chair
Chris Nielsen  |  Vice Chair
Lynn Stockford  |  Secretary
Troy Faby  |  Treasurer
Rhonda B. Clinton
Justin Howard
Kenneth Mark Rubin
Eric Brush
Charles D. Jamieson
Christine Laird Foster
Thomas M. Hoban, Jr.
2023 Staff
Full-Time
Katrina Heller  |  Executive Director
Kelsey Côté  |  Marketing & Communications Manager
Josh Liller  |  Historian & Collections Manager
Darby Brown  |  Education Manager
Steven Morales  |  Programs Manager
Margie Johnson  |  Accounting & Office Manager
Joe Martino  |  Maintenance Chief
Steve Ventimiglia  |  Volunteer Coordinator
Olivia Gibbs  |  Visitor Services Supervisor
Part-Time
Christina Kenny  |  Administrative Assistant
Jim St Pierre  |  Special Projects
Carol Delcorio  |  Gift Shop
Mike Ciocci  |  Maintenance
Please call the Gift Shop at 561-747-8380 x101 for general information.

The Jupiter Inlet Lighthouse & Museum is operated by the Loxahatchee River Historical Society, managing partner in the Jupiter Inlet Lighthouse Outstanding Natural Area.
Sign Up For Our Email Newsletter