Loxahatchee River Historical Society
At a Glance
DAYS & HOURS:
Tuesday-Sunday
10:00 AM – 4:00 PM – Gift Shop open until 5 PM
CLOSED: Memorial Day, May 30th
EARLY CLOSINGS: None
TOUR OPTION: Guided tours are available at 12 pm & 2 pm, Tuesday-Friday, with admission.
Admission Notes
NEW ADMISSIONS ENTRANCE IS LOCATED AT THE EAST SIDE OF PARKING LOT.
The Museum building is temporarily closed due to bridge construction but tours and grounds exhibits remain open.
Hours are subject to change and tours are weather permitting.
HEIGHT REQUIREMENT & SAFETY
Children must be at least 48? to climb the Lighthouse.
Masks may be worn indoors and in busy outdoor areas where social distancing is not possible.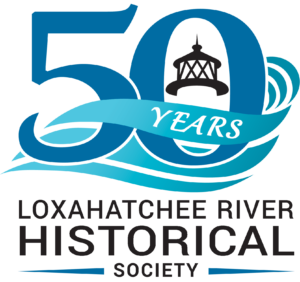 Upcoming Programs & Events
Contribute to the future of history
Your generous gift supports the Society's operation of the Lighthouse & Museum and its mission. Celebrating 50 years of nonprofit service.
Modica Family and The Joe Namath Foundation
"This activity is conducted under permit from the Bureau of Land Management (BLM) and occurs all or in part on public lands administered by the BLM within the Jupiter Inlet Lighthouse Outstanding Natural Area."
Sponsored in part by the State of Florida, Department of State, Division of Arts and Culture and the Florida Council on Arts and Culture.

The Jupiter Inlet Lighthouse & Museum is operated by the Loxahatchee River Historical Society, managing partner in the Jupiter Inlet Lighthouse Outstanding Natural Area.
Sign Up For Our Email Newsletter