Donate
Help illuminate the past for future generations
Your generous gift is 100% tax deductible and supports the Loxahatchee River Historical Society's operation of the Lighthouse & Museum and its mission. Gifts may be given in tribute of a loved one or may be allocated to a specific area of interest.
You can also help generate donations for us while shopping online Smile.Amazon.com
Individual Donations
Whether you'd like to give in your own name, honor a loved one or celebrate a special day, donating is easy and is 100% tax deductible to our 501(c)3 nonprofit organization. We gratefully accept donations received online or by mail. You will be sent an acknowledgment letter expressing our appreciation. If your donation is for someone else, please let us know the name and address of the honoree or their family and we'll send a letter notifying them of your special gift.
Please make donation checks out to LRHS with "Donation" written in the memo line.
Mail to:
Loxahatchee River Historical Society
Attn: Finance Dept.
500 Captain Armour's Way
Jupiter, FL 33469
Collections Donation
Our area's unique history has been collected and preserved for future generations by the Loxahatchee River Historical Society for over 45 years. Artifacts, documents and photographs representing local Native American Heritage, European Contact, Lighthouse and Pioneer life, World War II and today are carefully preserved in our Museum's collection.
If you would like to donate an item, photograph, document or collection to our Museum Collection or Archives, please contact:
Josh Liller, Archives & Research/Collections Manager
jliller@jupiterlighthouse.org
Jamie Stuve, President & CEO
jstuve@jupiterlighthouse.org
Annual Donations
Start a tradition of annual giving by letting us know you'd like to do so. You'll receive yearly reminders that your anniversary giving date is approaching and an acknowledgment letter when we receive your gift. Both payment options are also available for annual donations.
Sustaining Donor
Help us build a lasting foundation by committing to a monthly donation. Indicate the amount you would like to give on our donation form and we'll set you up as a sustaining member through automatic monthly credit card payments.
Planned Giving
Estate, financial and gift planning are other ways you can choose to leave your mark on history and build a solid future for the Historical Society and the Jupiter Inlet Lighthouse. Assets including cash, securities, life insurance, retirement plan assets and tangible personal property may be given to support the continuing needs and growth of the Society.
To discuss planned giving, please contact:
Jamie Stuve, President & CEO
jstuve@jupiterlighthouse.org
561-747-8380 x 102
or send a letter to:
Loxahatchee River Historical Society
Jamie Stuve, President & CEO
500 Captain Armour's Way, Jupiter, FL 33469
You can also make an online donation to the Jupiter Inlet Lighthouse Endowment Fund of the Community Foundation for Palm Beach and Martin Counties.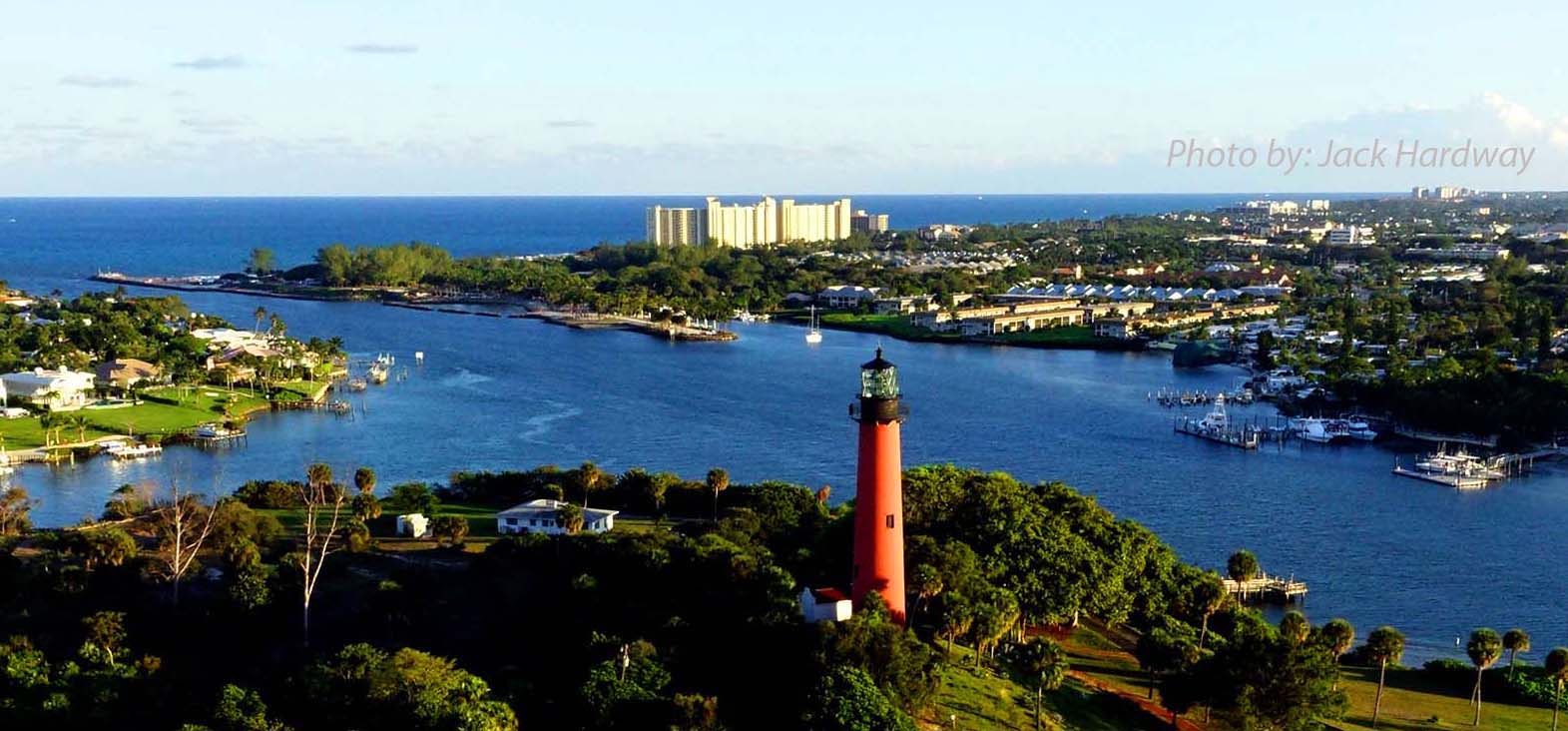 Thank You Business Donors
Pratt & Whitney                    Waterfront Realty Group
Dragonfly Expeditions         Green Tara Yoga
Kool Karma Bracelets
The Loxahatchee River Historical Society is an independent nonprofit membership organization with 501(c)(3) federal tax-exempt status. The Society is registered with the Florida Department of Agriculture & Consumer Services as #CH3759. The Society does not employ or receive services of any professional solicitor. All contributions made to the Society are used exclusively and entirely for Society services, programs and operation.
A COPY OF THE OFFICIAL REGISTRATION AND FINANCIAL INFORMATION MAY BE OBTAINED FROM THE DIVISION OF CONSUMER SERVICES BY CALLING TOLL-FREE (800-435-7352) WITHIN THE STATE. REGISTRATION DOES NOT IMPLY ENDORSEMENT, APPROVAL, OR RECOMMENDATION BY THE STATE.

The Jupiter Inlet Lighthouse & Museum is operated by the Loxahatchee River Historical Society, managing partner in the Jupiter Inlet Lighthouse Outstanding Natural Area.
Sign Up For Our Email Newsletter