Wild & Scenic Film Festival On Tour
Virtual - 7th Annual - Jupiter, FL
Saturday, April 10, 2021
It's about to get Wild & Scenic!
Join Our Virtual Film Festival Experience Online
RESILIENT BY NATURE
11 Films • Door Prizes • Food Options • Special Guests • Kid's Activities+
6:30 pm Lobby Time & Chat Opens, 7:00-9:00 pm Films Begin!
Tickets Can Be Purchased Until 5:00 pm on Friday, April 9th. Ticketholders will be emailed the viewing link and Event Program
Ticket holders: Films can be viewed up until Sunday, 6:30 pm
DOOR PRIZE WINNERS! All Winners Have Been Notified. Congratulations: Elizabeth Ceriello, Cindy Fucigna, Nancy Sloane, Robert Rogerson, Ronald Wiendl, Bryant Turffs, Karen Meyer, Elizabeth Poulson, Jill Howard, Wendy Stein, Nancy Barnhart & Sara Chambers!
NATIONAL PRIZE BASKET WINNERS: Brent Holden, Ilene Arons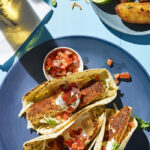 Great Film Food!
Our friends at Tommy Bahama Restaurant in Jupiter are cooking up some yummy film food…
See More
Tommy Bahama is cooking up a special deal for our Wild & Scenic Film Festival. Order any meals from their menu below and receive a Tommy Bahama Restaurant Voucher for future use, good for a free Signature Drink, Dessert or Appetizer!
See their delicious meal package choices here. Take Out & Delivery Options available!Take Out-call 561-406-6631 – Pre-ordering is appreciated and recommended 3 days in advance.Delivery with ChowNow – Pre-ordering is appreciated and recommended, can order up to 5 days in advance.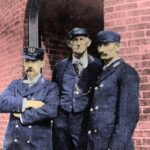 WSFF Door Prizes!
During the evening we'll be randomly picking names from amongst our ticket holders to win one of our Wildly Fabulous door prizes…
including fabulous
Tommy Bahama
-Jupiter
retail gift basket -$200 value, a Tommy Bahama Restaurant gift certificate-$100 value, General admission tickets to
Lion Country Safari
, Jupiter Inlet Lighthouse & Museum gift baskets, and 6 different $150 gift certificates for
Love Street at Jupiter
good for the
Beacon, Topside at the Beacon, Lucky Shuck and The Tacklebox
.
All Winners Have Been Notified! Congratulations: Elizabeth Ceriello, Cindy Fucigna, Nancy Sloane, Robert Rogerson, Ronald Wiendl, Bryant Turffs, Karen Meyer, Elizabeth Poulson, Jill Howard, Wendy Stein, Nancy Barnhart & Sara Chambers!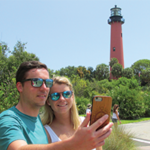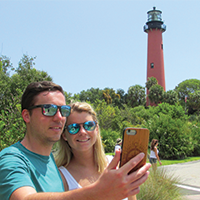 Special Membership Offer!
Members make a difference and help us Keep the Light. Join or Renew during our film fest and get 'Wild & Scenic' Perks!…
See More
April 10-11th, any New or Renewing Membership at any level receives 2 single-use 'Wild & Scenic' passes to Jupiter Inlet Lighthouse & Museum, valid for one year in addition to your member levels benefits. You can give them as gifts or use to bring your friends on your next visit! As a bonus, you also receive a $10 gift certificate to use at the Museum Gift Shop!
Join or Renew
April 10-11th and receive these Wild & Scenic perks! You'll also be automatically entered into a drawing for a chance to win one of two WSFF National/Local Prize Baskets valued between $200-$250! Winners of the National Baskets will be announced on Monday.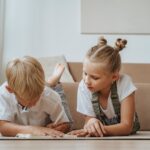 WSFF Kid's Activities
Download our free WSFF Kid's Activity Pages to go along with our films and join in the "Wild World" fun!
Join us as we host our wildly popular 7th Annual Wild & Scenic Film Festival-On Tour! This year's Virtual Festival Experience brings adrenaline pumping, heart thumping, curated films right to your living room! They capture epic international outdoor adventures & research, kindle a love for nature and inspire environmental stewardship –through the art of film.
The 2021 theme, Resilient by Nature, is a reminder that, as individuals and communities, we are inherently resilient, drawing on our strengths, talents, and lived experiences to innovate and inspire positive change for a better world.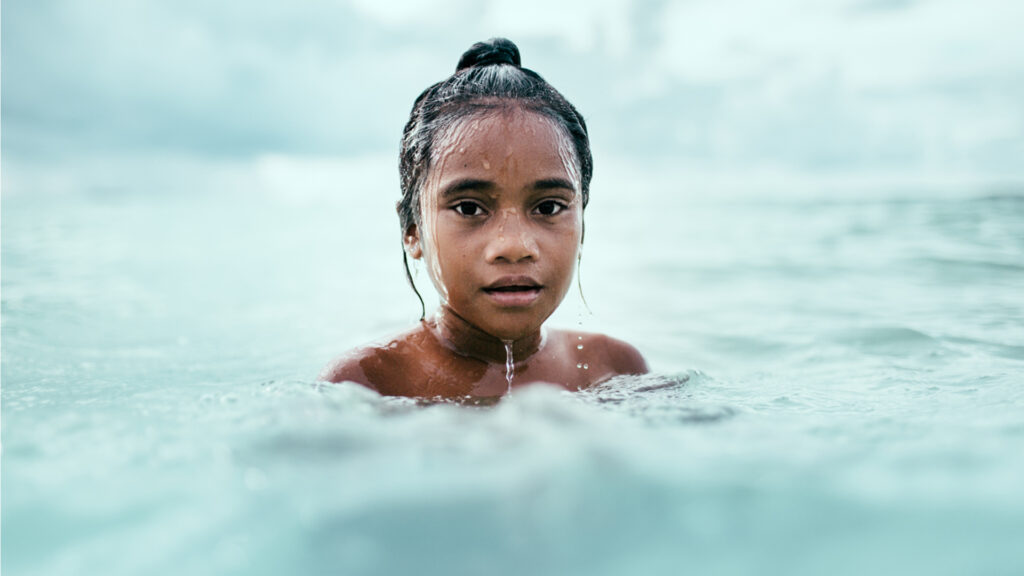 Watch with your family from any smart TV or smart device. Lobby time and chat begins at 6:30 pm and films begin at 7:00 pm. Tickets start at $20, purchase online beginning Mar 1, 2021. Ticket includes access to the online event with special guest hosts, chat room, event program, door prize entry and more! Enjoy take-out or delivery food options from our local restaurant partner.
Flotsam
A Miami native, David Gauzens knows glitz—but he shuns it as part of a small, gritty band of kayak fishermen who forsake
See More
flashy boats for utilitarian pieces of plastic to pursue their passion. High seas, storms, even capsizing don't deter David from paddling 6 miles out to sea for exhaustive encounters with prehistoric sport fish—and he learns in the process how little he needs to be content. Kjell Redal (Director), Josh Liberman (Underwater Director of Photography), Kjell Redal (Editor) -10 minutes
Biodynamic Agriculture: Farming in Service of Life
Biodynamic farming is a holistic, ecological, and ethical approach to agriculture, gardening, food, 
See More
and nutrition. Biodynamic farming is regenerative farming; going above and beyond organic farming to help heal the planet. In this film, a few voices of Biodynamics share their view of the beautiful harmonies that exist within nature and how following Biodynamic practices can heal the land, influence our food systems and, in turn, nourish our health. Ben Cowan & Taliesin Black-Brown (Directors/Producers/Editors), Mallory Cunningham (Co-Producer/Developer), John Buroker (Sound Designer), Maxime Lacoste-Lebuis (Composer) 5 minutes
Disappearing Penguins
A team of scientists travels to Elephant Island, a remote island off the Antarctic peninsula, to find out how its penguin
See More
population is faring. Penguins are not just charismatic animals. They are a keystone species in Antarctica and an important indicator of the health of the Antarctic ecosystem. The results from this research expedition made headlines around the world and contribute to the call for protection of Antarctica through large scale ocean sanctuaries. The film is narrated by Alison Sudol, actress, singer, and Antarctic ambassador for Greenpeace. Award Winner: 2021 Best Children's Film Maarten van Rouveroy (Director/Cameraman/Editor), Alex Yallop (Producer) | 2020 -15 minutes
The Church Forests of Ethiopia
Over the past century, farming and the needs of a growing population have replaced nearly all of Ethiopia's old-growth
See More
forests with agricultural fields. This film tells the story of the country's Church Forests–pockets of lush biodiversity that are protected by hundreds of churches "scattered like emerald pearls across the brown sea of farm fields." Award Winner: 2021 Best in Theme – "Resilient by Nature" Jeremy Seifert | 2019 -9 minutes
Pedal Through
In Pedal Through, you are invited into the world of director-lead Analise Cleopatra as she discovers the healing and joy 
See More
of mountain biking. Analise had never camped or ridden a bike off the pavement when she decided to plan a week-long mountain biking adventure with an all-black female team: her best friend and fellow newcomer to the sport, Day Toliver, and professional mountain biker Brooklyn Bell. Together, they traverse the Oregon backcountry on an adventure full of exploration, curiosity, waterfalls, old growth forest, sparkling starscapes, and deep healing. With raw authenticity, Analise shares all the intimate foibles, fear, fun, and beauty of discovering her place in the outdoors. The landscape opens to greet her as she learns to lean into uncertainty, accept support, and trust herself on this wild ride. Aly Nicklas (Producer/Director), Analise Cleopatra (Director) | 2020 -14 minutes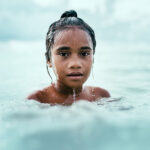 Matagi Malohi: Strong Winds
The Pacific Climate Warriors, born out of the low-lying Pacific Islands, are an indigenous and youth lead movement who now
See More
have been on the front lines of climate change for decades — their rally cry is "we are not drowning, we are fighting." In their own words "Matagi M?lohi tells the story of our journey to uplift our people and shape a narrative that paints us not as victims of the climate crisis but as the leaders, the healers, the nurturers, the artists, the gardeners, the growers, the seafarers, and the navigators we are." Forest Woodward, Canyon Woodward, Aidan Haley | 2020 – 3 minutes
Pathfinder: Life Beyond Fear
A tale about the human spirit, PATHFINDER – Life beyond fear, follows six world-class slackliners on a highlining 
See More
mission deep into the Norwegian mountains to attempt something that has never been seen before: Walking a thin line, elevated in the vastness between two colossal cliffs, illuminated only by the mystical northern lights. Dan Lior, Adam Rubin | 2020 -10 minutes
Immolation
Wildfire is the end and beginning of a process that has been occurring for millennia. Immolation is a cinematic journey through 
See More
time that bears witness to this cycle as the land is scorched by flame, then begins the long period of regrowth and recovery. Filmed over the course of several years throughout numerous fire zones in California, this unique short film utilizes several special camera techniques to tell the story of this distinct process of destruction and rebirth. David Elkins | 2019 – 8 minutes
Water Flows Together
Through the voice of Colleen Cooley, one of the few female Diné (Navajo) river guides on the San Juan River,
See More
Water Flows Together elevates the importance of acknowledging Indigenous land in outdoor recreation. The film is a meditation on the challenges Colleen and her community have faced, the kinship she has with the San Juan River, and the unique opportunities her role as a river guide affords as she seeks to create positive change. Palmer Morse (Co-Director), Taylor Graham (Co-Director), Matt Mikkelsen (Co-Director), Colleen Cooley (Producer) | 2020 -11 minutes
From Kurils with Love
Vladimir, a scrappy but aging Russian marine mammal biologist, unexpectedly hitch hikes aboard a boat filled with adventure photographers
See More
out of a desperate need to return to his science monitoring stations. His boat, 2 weeks prior, was lost to the explosion of the Raikoke volcano. He is on a mission to help fulfill his quest to understand and protect the Kuril Islands before his age fails him, and so together the team sets out in one of the most remote and inaccessible volcanic island chains in the world to help Vladimir. Taylor Rees (Director/Producer), Povel Torudd (Producer), Renan Ozturk (Co-Director), Expedition Studios (Production Company) | 2020 – 24 minutes
Resilience Is In Our Nature
A snapshot of the Portland, Oregon community during the COVID-19 pandemic and Black Lives Matter uprising, 
See More
Resilience Is In Our Nature captures resilience that can be found within us and around us. Whether it's putting a mask on and enjoying outside, learning how to thrive and grow in quarantine, maintaining balance physically and mentally in nature, or a small business adapting and staying afloat – this film centers the fabric of what makes Oregon's neighborhoods, cities, and state a special place to live. Brady Holden (Cinematographer/Director), Dez Ramirez (Writer/Director) | 2020 – 2 minutes
National Sponsors 
Klean Kanteen
EarthJustice
Peak Design
Sierra Nevada Brewing Company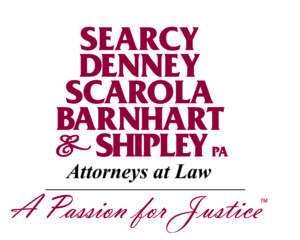 The Fig Sisters
Blue Heron Clan



Additional Program Support

The Loxahatchee River Historical Society is an independent nonprofit membership organization with 501(c)(3) federal tax-exempt status. The Society is registered with the Florida Department of Agriculture & Consumer Services as #CH3759. The Society does not employ or receive services of any professional solicitor. All contributions made to the Society are used exclusively and entirely for Society services, programs and operation.
A COPY OF THE OFFICIAL REGISTRATION AND FINANCIAL INFORMATION MAY BE OBTAINED FROM THE DIVISION OF CONSUMER SERVICES BY CALLING TOLL-FREE (800-435-7352) WITHIN THE STATE. REGISTRATION DOES NOT IMPLY ENDORSEMENT, APPROVAL, OR RECOMMENDATION BY THE STATE.

The Jupiter Inlet Lighthouse & Museum is operated by the Loxahatchee River Historical Society, managing partner in the Jupiter Inlet Lighthouse Outstanding Natural Area.
Sign Up For Our Email Newsletter