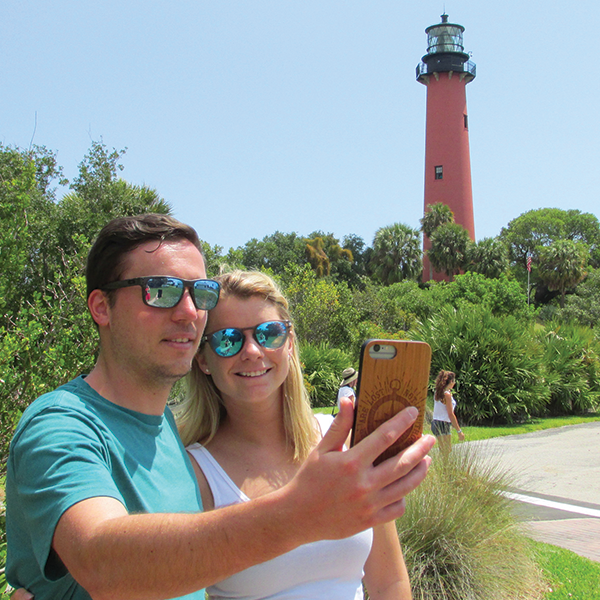 Lamplighters membership
$2,500
Enjoy year-round family admissions to the Jupiter Inlet Lighthouse & Museum, private tour, signature events and much more!
Benefits include:
Family or up to ten general admissions to the Jupiter Inlet Lighthouse & Museum during regular daytime hours
Ten single-use guest tickets*
4×8 engraved brick on our Pathway to History
Daytime private tour for 25
Copy of the book Five Thousand Years on the Loxahatchee
10% discount in the Lighthouse Gift Shop
Advanced notice on popular sell-out events
Informative e-newsletter
South East Reciprocal Museum Membership (SERM) with over 175 regional museums.
Monthly and quarterly payment plans are available for this level. Contact us.
*Guest tickets are included in your membership acknowledgement letter and must be physically presented at admissions for use. 
Please note that general unlimited admission does not include special events or evening tours. Members benefits are for personal, non-commercial use only.
All Memberships are non-refundable and non-transferable.
The Loxahatchee River Historical Society is an independent nonprofit membership organization with 501(c)(3) federal tax-exempt status. The Society is registered with the Florida Department of Agriculture & Consumer Services as #CH3759. The Society does not employ or receive services of any professional solicitor. All contributions made to the Society are used exclusively and entirely for Society services, programs and operation.
A COPY OF THE OFFICIAL REGISTRATION AND FINANCIAL INFORMATION MAY BE OBTAINED FROM THE DIVISION OF CONSUMER SERVICES BY CALLING TOLL-FREE (800-435-7352) WITHIN THE STATE. REGISTRATION DOES NOT IMPLY ENDORSEMENT, APPROVAL, OR RECOMMENDATION BY THE STATE.

The Jupiter Inlet Lighthouse & Museum is operated by the Loxahatchee River Historical Society, managing partner in the Jupiter Inlet Lighthouse Outstanding Natural Area.
Sign Up For Our Email Newsletter