Our Lighthouse roof restoration is complete and we'd like to thank everyone who made a donation.
With generous support from the community and a number of grants, the Jupiter Inlet Lighthouse restoration is nearing completion  and will be reopen for Lighthouse climbs on Saturday, June 3rd, 2017.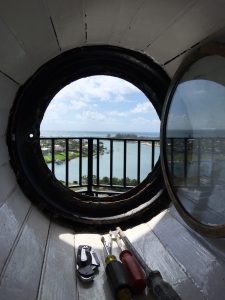 A special Re-Light the Light Celebration is planned for Friday night, June 2, 2017 at the Jupiter Inlet Lighthouse & Museum. The evening is by invitation only and being held on the Lighthouse Deck as a "thank you" to donors to the Lighthouse Restoration Fund. Re-Light the Light Celebration is supported by Oceana Coffee in Tequesta and The Fresh Market in Jupiter.
Regular climbing tours of the Lighthouse resume on Saturday, June 3rd and regular admission rates apply. Visitors will be able to view the new Keeper's Workshop exhibit- Keeping the Light at Jupiter Inlet: Adventures in the Lives of Lighthouse Keepers.
The Historical Society appreciates support from the community for the continual maintenance of the 1860 Light.
Read our press release, click here.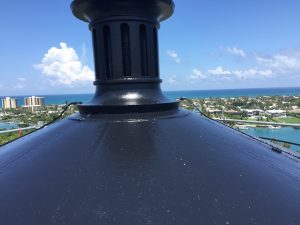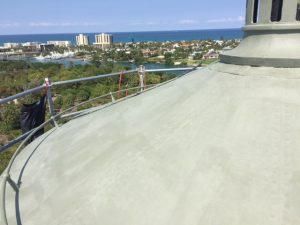 The Jupiter Inlet Lighthouse & Museum is operated by the Loxahatchee River Historical Society, managing partner in the Jupiter Inlet Lighthouse Outstanding Natural Area.
Sign Up For Our Email Newsletter