Become a Luminary
Purpose: A social group that brings people together in our community who share our passion in preserving, growing and protecting our world-class heritage site. JOIN

Benefits
• Complimentary admission to Luminary events
• Two exclusive Luminary VIP Sunset Tours
• 10% discount at our unique Museum Gift Shop
• Advance ticket ordering for sell-out events
• Official Luminary name badge
• Invitation to VIP Pre-Party at Rendezvous at the Light and the Luminary Luncheon
• Feel good about preserving our iconic Lighthouse, the Jewel of Jupiter
For more information e-mail: bforino@jupiterlighthouse.org or call 561-747-8380, ext. 107
Rendezvous At The Light Luminary VIP Pre-Party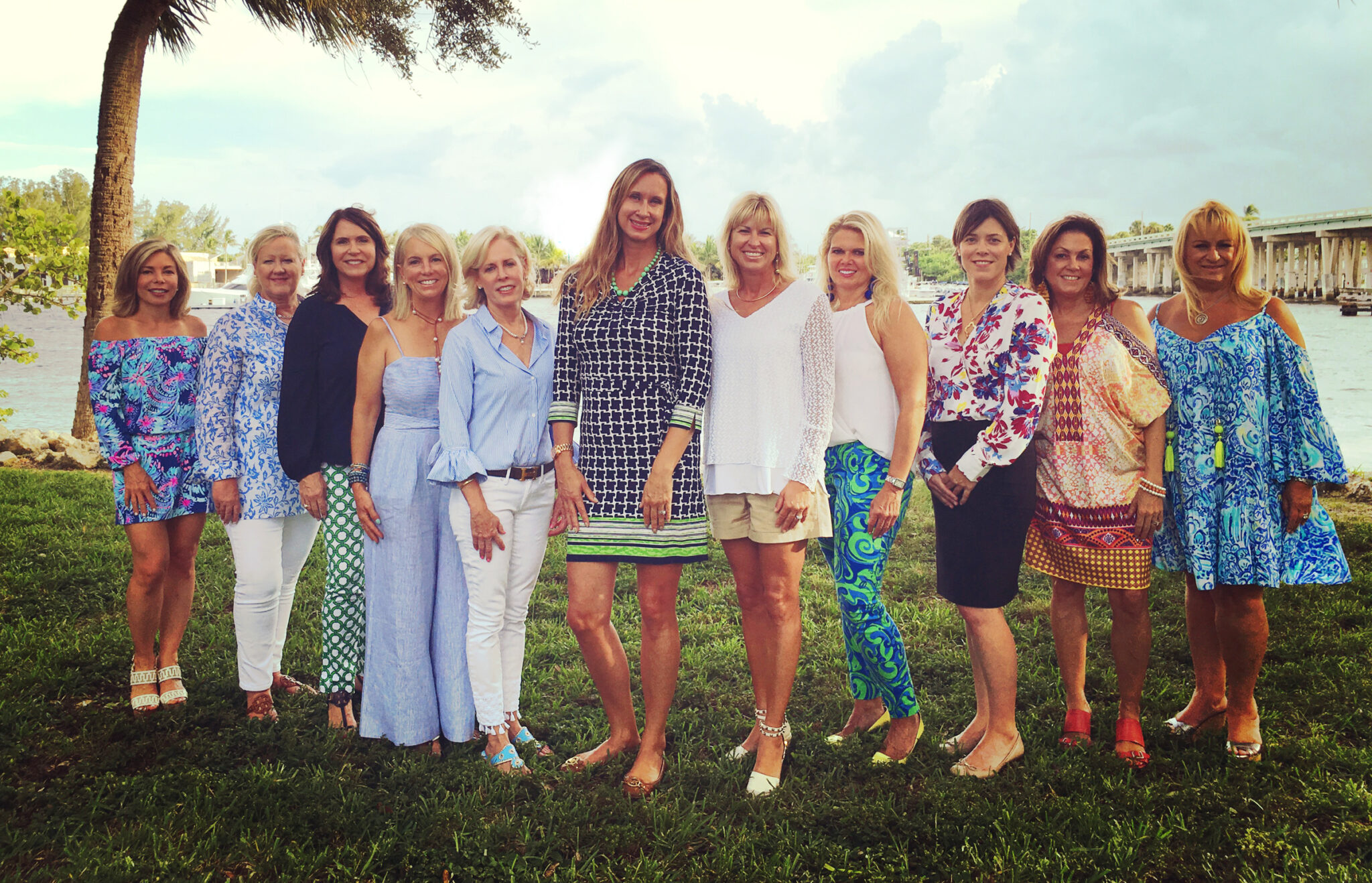 2018 Luminary Committee – JOIN
(L-R) Marlene Bennett, Kim Smith, Kim Hagan, Kelly Parkey, Mimi Vaughan, Kelly Linhoss, Tonya Love-Cheatham, Cari Rentas, Belle Foirno, Andrea Aitken, Andrea Albertini. (not present: Catherine Tolton, Rebecca Seelig)
Help underwrite a LUMINARY event – thank you to the following people!
Photos from 'A Little Piece of Paradise' event
Photos from 'National Lighthouse Day' event
National Lighthouse Day on August 7, 2018.
The Loxahatchee River Historical Society is an independent nonprofit membership organization with 501(c)(3) federal tax-exempt status. The Society is registered with the Florida Department of Agriculture & Consumer Services as #CH3759. The Society does not employ or receive services of any professional solicitor. All contributions made to the Society are used exclusively and entirely for Society services, programs and operation. A COPY OF THE OFFICIAL REGISTRATION AND FINANCIAL INFORMATION MAY BE OBTAINED FROM THE DIVISION OF CONSUMER SERVICES BY CALLING TOLL-FREE (800-435-7352) WITHIN THE STATE. REGISTRATION DOES NOT IMPLY ENDORSEMENT, APPROVAL, OR RECOMMENDATION BY THE STATE.

The Jupiter Inlet Lighthouse & Museum is operated by the Loxahatchee River Historical Society, managing partner in the Jupiter Inlet Lighthouse Outstanding Natural Area.
Sign Up For Our Email Newsletter