Lighthouse Luminary Membership
Become a Lighthouse Luminary
MISSION
Lighthouse Luminaries is an engaging social group that brings people together in our community who share a passion in preserving, growing, and protecting our world-class heritage site at the Jupiter Inlet Lighthouse & Museum.
ANNUAL MEMBERSHIP BENEFITS
-Complimentary admission to Luminary Member events*
-Two complimentary VIP Sunset Tour tickets
-Two one-time Admission Passes to the Jupiter Inlet Lighthouse & Museum
-10% discount at our unique Museum Gift Shop
-Official Lighthouse Luminary name badge
-Tommy Bahama Luminary VIP Perk Card**
-Feeling proud preserving our iconic Lighthouse, the Jewel of Jupiter
*In-Person events may be subject to change due to current current health advisories. 
**Lighthouse Luminaries receive special perks with their VIP Card: enjoy a complimentary signature cocktail, dessert or fabulous appetizer by presenting your card while dining-in at Tommy Bahama Jupiter. Your card is valid for one year from your membership. 

2020-2021 Lighthouse Luminary Event Calendar
Halloween Yoga Night with Mary Veal
DATE: Thursday, October 29, 2020
TIME: 7:00-8:00 pm
INFO: Enjoy a fun Halloween yoga practice with teacher Mary Veal on the deck at the Jupiter Inlet Lighthouse.  Flow through a gentle yoga class under our magnificent banyan tree.  Costumes or accessories are encouraged! There will be an opportunity to take fun yoga pictures to really show off your costume too! Prize goes to the best costume and the winner receives a Kai Blu bracelet.
25 Max, Luminary +1 Friend or family member (children must be 12 to attend,) attendees must
Wear facemask and bring yoga mats. Mats will be spaced 6' apart or more
COST: Free for Luminaries with online reservations. Current Luminaries will receive an invitation link by email early October.
A Night of Holiday Lights
DATE: Wednesday, December 9, 2020
TIME: 5:00-7:00 pm
INFO: Be our guests and celebrate the holiday season with us at the Jupiter Inlet Lighthouse & Museum. Bring the family or make it a special date night for two under the stars.
Stroll the festive, sparkling pathways and get that perfect closeup picture of the Lighthouse be-decked with holiday lights and red bows. Enjoy delicious appetizers courtesy of our good friends at Tommy Bahama Restaurant-Jupiter. Wine, beverages, and great holiday specials in our Lighthouse Gift Shop await! Shop, save, and relax to get in the holiday spirit – Jupiter style!  See Full Page.
COST: Free for Luminaries with online reservations. Current Luminaries will receive an invitation link by email. RSVP is required – tickets are limited.
Thank you to partners Tommy Bahama Restaurant & 97.9 WRMF, New Country 103.1, Sunny 107.9, X102.3, Party 96.3, Fox Sports 640AM, 850 WFTL
Walk on the Wild Side History Hike with Josh Liller
DATE: Saturday, January 30, 2021
TIME: 11:00 am
INFO: Enjoy a special version of our popular program Hike Through History created just for our Luminaries based on our History Shaped by Nature! Two times to choose from. Please wear comfortable clothing and bring a water bottle, hat and sunscreen.
COST: Free for Luminaries with online reservations. Invitation link will be sent by email.
Lighthouse Luminary Mingle & Climb
DATE: Wednesday, February 24,  2021
TIME: 5:30-7:30 pm
INFO: Join us under the stars at the Lighthouse Deck to enjoy wine & cheese plus delicious tidbits provided courtesy of Tommy Bahama Restaurant, Jupiter. Relax and breathe in the ocean air while strolling in front of the Lighthouse. Take in a Lighthouse climb too for a fabulous view!
COST: Free for Luminaries + 1 guest with online reservations. Invitation link will be sent by email.
Notice: There is no in-person Wild & Scenic Film Festival Event in 2021. The Festival is an online virtual event only.
All events are held at the Jupiter Inlet Lighthouse & Museum.
Masks and social distancing are required.
Additional events may be scheduled throughout the year.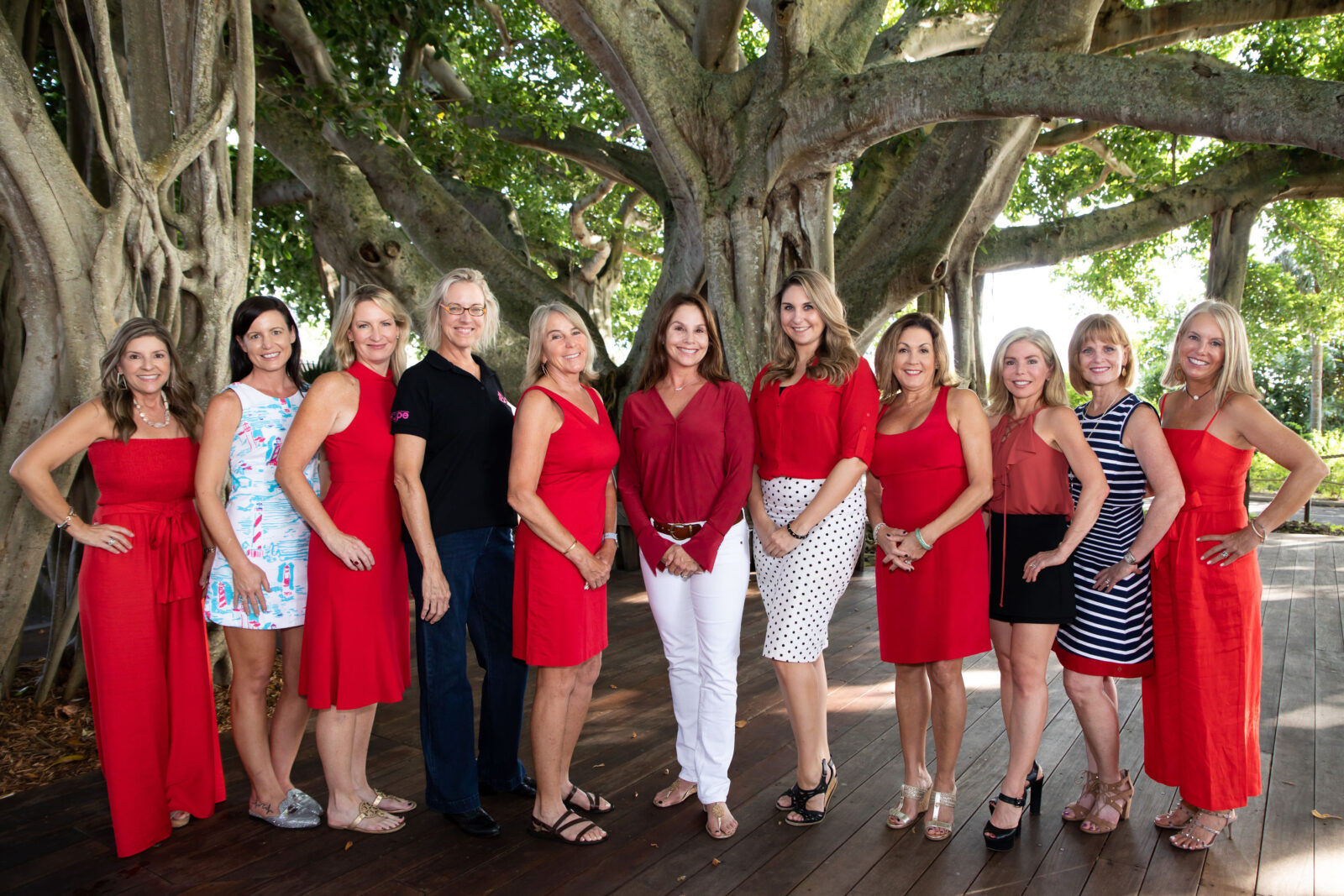 The best way to meet like-minded people is to get involved. Join the Lighthouse Luminary Committee, help plan our social events and more. Contact development@jupiterlighthouse.org.

2nd Annual Luminary Luncheon Committee: Marlene Bennett, Kim Smith, Kelly Parkey, Kimberly Valestin, Andrea Aitken, Sherry Schattie, Kelly O'Shea, Betsy Munson, Katie Newitt, Deb Schuemann, Darlene O'Donnell, Carrie Bligh, Cammi Werling, Jo Ann Jacobson, Kimberly Walestin, Kelly Sturmthal, Sally Byrd, Mary Sunshine, Bea Sallabi, Anna Erickson, Sarah Lott, Jerry Somma, Jennifer Sardone-Shiner, Jamie Stuve, Katrina Heller
Memories from the 2nd Annual Lighthouse Luminary Luncheon March 11, 2020
Memories from the November 23, 2019
Rendezvous At The Light

The Jupiter Inlet Lighthouse & Museum is operated by the Loxahatchee River Historical Society, managing partner in the Jupiter Inlet Lighthouse Outstanding Natural Area.
Sign Up For Our Email Newsletter