Rendezvous at the Light
November 23 @ 6:00 pm - 9:00 pm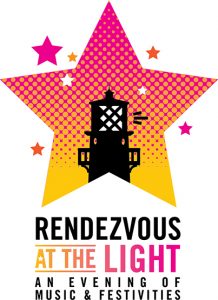 Saturday, November 23, 2019
Join us at the water's edge for our annual twilight fundraiser for the Jupiter Inlet Lighthouse & Museum. Enjoy delicious food and beverages, a magical silent auction, open bar, and live music. Guests will be able to visit the grounds during the event.
Limited Tickets: VIP Pre-Party $150, Main Event Tickets $100 per person/10% discount for purchase of 10 or more.
Sponsorships: Belle Forino
Gold Level Corp Partner: Joseph C Kempe Professional Association Attorneys and Counselors at Law
Presenting Sponsor: The Pelican Club/Lessing's Hospitality
Bar Sponsor: Houchin Ernst Wealth Advisors Raymond James
Bubbly Bus Bar Sponsor: Gunster
Stage Sponsor: Music Works Talent
Community Business Advocate: Charles Jamieson Law, Jupiter Lighthouse Realty, Bob's Got That, 2GHO, Echo Fine Properties
Friends Sponsor: 1000 North, Gehring Group, Anna Ruth Murphy, Linda and Bruce Stoesser, Elite Florida Insurance, First Bank of the Palm Beaches, Gilbane Building Co., APB Security,  Florida Sugar Cane League, the Pinh Foundation,  Minuteman Press Jupiter
Media Sponsors: Jupiter Magazine & the PalmBeacher
97.9 WRMF, New Country 103.1 WIRK, Sunny 107.9, Florida Weekly
Restaurants & Beverages: Tommy Bahama Jupiter, Bolay, Josco, The Burger Shack, Lynora's, Papichulo Tacos, Little Moirs Food Shack & Leftovers Cafe, Nothing Bundt Cakes, Florida Bar & Grill, Locando Rustica/Buco, Lina's Crema di Limoncello, Southern Glazers Wine & Spirits, Constellation Brands, Meomi and Kim Crawford
Silent Auction Donors: Ah-Tha-Thi-Ki Museum, AirBar, Boca Ballet Theatre, Bear Lakes Country Club, Body & Core Pilates, Calaveras Cantina Restaurant-Harbourside, Canoe Outpost – Peace River, Captain Kimo Photography, Cooper's Hawk Winery & Restaurant, Eau Palm Beach Resort, Eissey Campus Theatre, First Watch, Flamingo Gardens, Gentile Glas Holloway O'Mahoney & Associates, Giuseppe's Italian Restaurant, Glide Core Fitness, Hog Snapper, Initial Styles, Jan Scirrotto, Joanne Chanda, Joseph LaPierre Artist & Assoc. Inc, Jupiter Country Club, Jupiter Jewelry, Kendra Scott, LaRuffa Chiropractic & Sports Rehab, Lighthouse ArtCenter Gallery, Lina's Crema di Lemoncello, Lion Country Safari, Loggerhead Marinelife , Marie Antoinette, McCarthy's Pub, Memorable Etchings, Oceanside Welding, Orange Theory Fitness, Performing Arts Academy of Jupiter, Pensacola Lighthouse & Museum, Ponce De Leon Inlet Lighthouse, Pontiki, LLC, Roger Dean Chevrolet Stadium, Ron Scirrotto Donation, St. Augustine Lighthouse & Maritime Museum, Steve Diossy, Sunfest, Suni Daze Pet Grooming, Susan Tancer Studios, Tequesta Country Club, The Very Good Stuff, The Breakers, Village Bootery
This activity is conducted under permit from the Bureau of Land Management (BLM) and occurs all or in part on public lands administered by the BLM within the Jupiter Inlet Lighthouse Outstanding Natural Area.